An LL.M. Story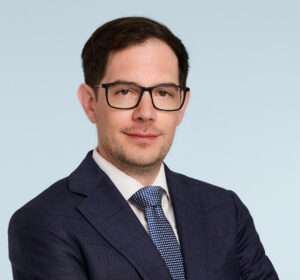 Sven Kälin
Senior Associate
In 2020, Sven Kälin became a member of the NKF Tax team as tax lawyer and certified tax expert. His focus is on national and international tax planning as well as criminal tax law. In this interview, Sven Kälin shares his experience of obtaining an LL.M. degree in Japan.
1. What motivated you to pursue an LL.M. degree abroad?
As a tax lawyer and certified tax expert in Switzerland, I wanted to expand my horizon and meet professionals out-side my jurisdiction. I also wanted to better get to know other fields of business law in an international context.
2. What challenges did you face while studying law abroad?
After some years in practice, it was hard to walk away from my clients for a year, but I was happy to receive an overwhelming welcome from colleagues and clients upon my return. My team and NKF supported me throughout my time abroad, which helped to ease the transition in both directions.
3. What are the most important considerations when selecting an LL.M. program abroad?
For me, it was important to choose a program that was based in Asia, which is a hub for international law. I also looked for a program with a strong reputation and a diverse student body. Given my background and my interest in Japan's legal system, I ultimately chose to pursue my LL.M. in Japan. The country's rich legal history and unique blend of Eastern and Western legal as well as common law and civil law principles made it an exciting and fulfilling choice.
4. How did you find the academic experience of studying law abroad?
It was very enlightening. I had the opportunity to learn from some of the top legal minds in the country and many international practitioners, and to study alongside students from a wide range of backgrounds and nationalities.
5. What advice would you give to someone considering an LL.M. degree abroad?
My advice is to gain some years of experience first before pursuing an LL.M. degree abroad. Nowadays, many young Master of Law graduates immediately continue with an LL.M. or do a joint degree. However, based on my personal experience, I would rather recommend a professional LL.M. degree program with practice requirements. This approach provides a balance between theory and practical application, which is crucial in the legal profession, and is better for networking.
6. What legal topics did you focus on during your year abroad?
During my LL.M. program, I focused on international M&A transactions. This allowed me to gain a deeper understanding of the legal and regulatory frameworks that govern cross-border deals.
7. What lasting impressions did you take away from your LL.M. program abroad?
Aside from the invaluable academic experience, I also had the chance to explore the incredible culture and natural beauty of Japan. Climbing Mount Fuji in winter and seeing Tokyo Tower by night were some of the highlights that I will never forget.