Being a NKF Junior Associate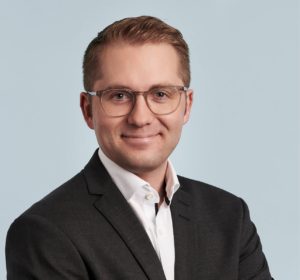 Florian Waller
What does my typical day as a NKF Junior Associate look like?
It's simple: there is no such thing! My daily work is so varied that hardly any day is the same as the one before. What remains constant is that I learn so much every single day.
In the mornings and afternoons, I support different lawyers in their extensive and varied client work. For example, I conduct legal research, write memoranda, draft legal documents and communicate with clients, courts and other authorities. In doing so, I work directly on the mandates and thus instantly gain valuable practical experience in a wide variety of legal fields. This enables me to illustrate and expand the broad theoretical knowledge I acquired during my studies at law school on a daily basis. The fixed assignment to one of the practice groups, between which one can normally choose freely at the beginning of the internship year, allows me to focus on specific areas and thus pursue my own interests. If the workload gets a little heavy or if there are any questions, the two personal mentors who are assigned to each Junior Associate are always a good first point of contact.
At lunchtime, regular trainings take place. While some of them are aimed at all lawyers (e.g. presentations on current changes in the law), others are designed specifically for the Junior Associates (e.g. in-depth discussions of former bar exams). If there is no training event, chances are good that a joint team lunch has been organised.
In the evenings, a variety of other events take place from time to time, guaranteeing a rich social life and strengthening the feeling of togetherness. For example, I will always keep the Christmas dinners, the summer events on the roof top terrace and the alumni events in my best memories.